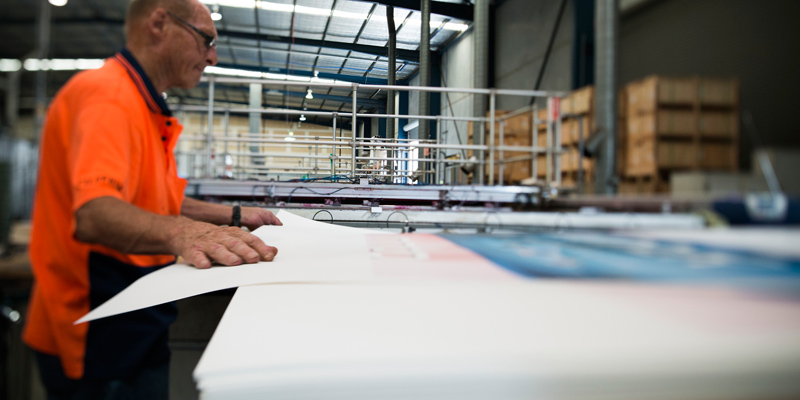 Bruce is our longest servicing team member with 11 years.

He is our all-rounder and responsible for making sure that screens are correctly prepared for our Theime screen press and that the printers have everything they need to keep the press humming along from the early hours of the morning. A 3am start is not uncommon for Bruce.
Growing up in the local area and still living only a bike ride away his energy is infectious, he is always first to say hello and care about your day.
It is that same sense of care that Bruce puts in to every single job.